ASM – ExEd offers to you following certifications to increase your competencies with the help of leading national and international enterprises. These courses are delivered by ASM faculty every Saturday, supplemented by weekly online courses from experts.
ASM group has partnered with IBM to offer programs in analytics that will help blend technical and problem-solving skills that are necessary to prepare professionals for enhanced careers in these fields.
The data science skills gap continues to widen as demand continues to outpace the number of skilled workers available. By using experiential learning modules along with innovative curriculum developed and taught by IBM, participants will work on projects that emanate from real-world business scenarios.
The Business Analytics programme with IBM is paving the way for a new and highly specialised corporate role in the ever-growing demand in the industry.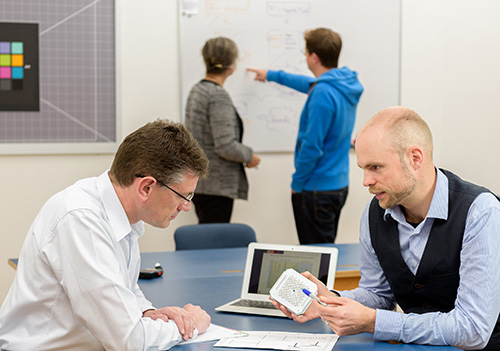 WHY RESEARCH & BUSINESS ANALYTICS?
The augmentation of business intelligence with cloud will compound the growth rate by 84%. There is a 56.40% growth in job opportunities in Market Research and Analytics.
Participants have an opportunity to learn from the Industry Experts in the field of Analytics.
Access to in-campus IBM Business Analytics Lab, to work on the cutting edge Analytics & Big Data tools.
IBM Subject Experts visit the campus to deliver specific topics and mentor students.
An optimum mix of Theory & Practical Sessions throughout the program.
Access to online knowledge portal (IBM developer Works) and real-world Case Studies & Success Stories.
On completion certificate to be jointly awarded by IBM Career Education.
Business Statistics – I, II
Future Direction to Analytics
Cognitive Analytics
Overview of Business Analytics/Optimization
Predictive Analysis using IBM tool SPSS
Big Data Analytics for business analytics
Basic of Big Data Analytics
Disruptive Analytics using IBM Congos
Enterprise Budgeting & management using IBM TM I
Overview social networking analytics, Text Mining, Risk analytics & Marketing analytics
PGP Business Analytics
Duration – One Year Weekend Batch
Specialisation offered in Performance Analytics, Digital & Online Marketing, Decision Models in Finance.
Sectoral Analytics Courses
Duration – Short and Long Term
IBM CE – Foundation Course in Supply Chain Analytics | Marketing Analytics | HR Analytics
Professional Certificate Course
Duration – 6 to 8 Weeks
Data Science has been ranked as one of the hottest professions and the demand for data practitioners is booming.