The program aims to train and develop future leaders and managers in the fast-growing Logistics & Supply chain sector. In this highly integrated program, student would acquire knowledge and understanding of multiple facets of supply chain business including purchasing, materials management, supply-chain management, transportation, customs regulations, foreign exchange, international trade and information technology among various other aspects.
The program further examines different Supply Chain Management strategies and methods of forecasting demand, aggregate planning and network design. The program spans through the whole gamut of Supply Chain strategies, processes, operations management and imbibes in the learner professional skills to add value to the organisation.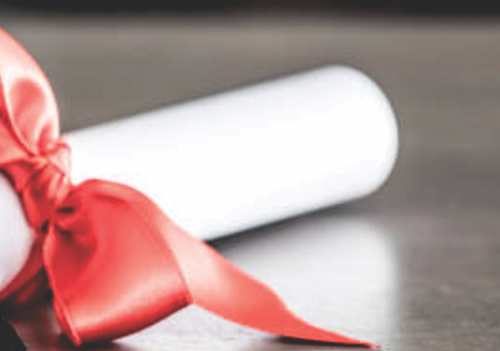 The objective of this course is to enable students to understand the importance and dynamics of a firms physical distribution functions and management of its supply chain. Logistics should ensure that the supplier is able to respond to the change in the demand very fast. Entire production should change from a traditional push system to pull system to facilitate a rapid response. Instead of a stocking, the goods and supplying on demand, orders are executed on shipment to shipment basis information Technology plays an important role here as an enabler. It helps management in producing and delivering goods when the consumer needs them. This results in reducing inventory and exposes all operational deficiencies. Now the management resolves these deficiencies and slashes down costs.
You should have a minimum of 1+ Year of Experience with min 50% in any UG Program.
Considering the era of globalization, logistics management is taking at most importance in the market. Materials Management and Logistics Management are complimentary to each other. After completing this course the students can stand firm in the world of global competition. Those courses will open both fields for students. The students having experience in the field of production can lean the techniques of materials and logistics management and implement them in their daily operations. This course can give a wide scope to the students interested in working in the manufacturing as well as shipping and retailing fields.
DOMAIN
Purchase/Sourcing
Logistics Management (Freight & Transportation)
Vendor Development
Process Management
Warehousing & Distribution
Inventory Control
Supply Chain Management-Solution Designing
Network Planning
JOB PROFILE
PURCHASE MANAGER
STRATEGIC PLANNER
PURCHASE ANALYST/ASSISTANT
MATERIALS ANALYST
MATERIALS MANAGER
PROCUREMENT MANAGER
SUPPLY CHAIN MANAGER
COMMODITY MANAGER
INVENTORY MANAGER
STRATEGIC SOURCING MANAGER
OPERATIONS MANAGER
SOURCING MANAGER
WAREHOUSING MANAGER
Safexpress
Safexpress has firmly entrenched itself as the "Knowledge Leader and Market Leader" of the Supply Chain & Logistics Industry and offers a complete spectrum of Supply Chain & Logistics services including Express Distribution, 3PL and Consulting to Enterprise Customers. Safexpress provides services to a vast array of business verticals ranging from Apparel & Lifestyle, Healthcare, Hi-Tech, Publishing, Automotive, Engineering & Electrical Hardware, FMCG & Consumer Electronics, and Institutional.
Safexpress has been significantly involved in the Indian economic growth saga for the whole of last decade. With an intention of contributing in country's economic growth, Safexpress kept its operations India-centric. Safexpress provides Supply Chain & Logistics services to over 6000 corporate clients across 8 business verticals. With its largest fleet of over 4000 GPS enabled vehicles & largest network over 600 destinations in India, Safexpress has the capability to deliver to every square inch of India. Safexpress is the leading Logistics Service Provider of India with a turnover of approximately 1200 Crores. Since inception, learning has always been a core focus at Safexpress. Be it learning of its employees or of Associates (Vendors) or of Customers, Safexpress has always been at the forefront. The inside-out approach to training & development and Skill Development catapulted Safexpress into a Market Leader & Knowledge leader in no time. Safexpress runs lots of high quality, affordable learning initiatives for all sections of the SCM & Logistics Industry.
Safeducate
Safeducate was founded in the year 1997, when Safexpress- India's largest Supply Chain and Logistics Company, envisioned the skill need in the supply chain & logistics industry. Ever since, Safeducate has made its presence strongly felt by nurturing competent workforce and continuously striving towards developing a talent pool of proficient supply chain and logistics professionals. Led by the alumni of Stanford, Columbia and Cambridge Universities, the team blends rich operational experience with international know-how and best practices to create programs which are extremely stimulating, hands on and industry focused. Using the latest in technology and its rich pool of experienced, qualified and certified trainers and content experts, Safeducate displays a unique ability to develop strategic as well as tactical programs tailor-made according to the organizational needs. They are pioneers in Skilling in the field of India's supply chain and logistics sector and trained more than 30,000 youth from all over India with 31 state-of-the-art Learning Centers.
Safeducate has been awarded Gold Trophy and Certificate for the category Best Institute – Innovation by "ASSOCHAM" in March, 2016 also, awarded "Best Vocational Education" for the year at the 5th Indian Education Awards 2015 held in Delhi. They Set up central India's largest driver training school in Indore in association with Eicher Motors. A highly intensive Work Place Skills training plan (Soft skills + IT skills) is integrated with the main course for change in behavior and attitude of the Trainees.
Contact
We have a dedicated team who will be more than happy to meet and discuss what course suits you best based on your profile and interests. Drop an email on enquiry@asmedu.org to schedule a one-on-one appointment with an enrollment counselor. Or call us on +91 20-27475090 and we can find a time to meet.