IMPORTANT DATES
Batch : 24 June 2020 – 22 July 2020
Last Date to Apply : June 21, 2020

ELIGIBILITY
Working Professionals

The course is designed and guided by Prof. William Sahlman, the Baker Foundation Professor of Business Administration at Harvard Business School.
This course on Entrepreneurship Essentials helps you turn an idea into a viable venture. You will learn how entrepreneurs validate concepts through structured experiments, refine their business strategy, and raise the capital necessary to create value and grow their business.
Identify a business opportunity
Evaluate an idea and assess the market
Explore the risks and rewards of entrepreneurship
Leverage experiments to validate concepts and refine your business strategy
Discover the key financial decisions entrepreneurs must make in the early stages of a startup
Understand the process of raising capital and how to speak to investors
You should have a minimum of 1+ Year of Experience with min 50% in any UG Program.
Aspiring Entrepreneurs : Whether you're a first-time entrepreneur with the start of an idea or are exploring entrepreneurship, learn the language of the startup world.
Early-Stage Entrepreneurs : Gain an overarching framework to evaluate opportunities, manage startups, and finance new ventures.
Students : See what it takes to be a successful entrepreneur and determine whether starting a business, or working for a startup, is the right path for you.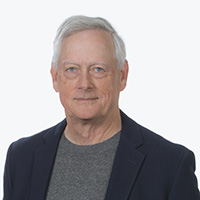 William A. Sahlman
Baker Foundation Professor, Dimitri V. D'Arbeloff - MBA Class of 1955 Professor of Business Administration, Emeritus
Faculty at Harvard Business School
---
William Sahlman is a Baker Foundation Professor of Business Administration at Harvard Business School. He previously served as co-chair of the Rock Center for Entrepreneurship, co-chair of the School's Entrepreneurial Management unit, chairman of the board for Harvard Business School Publishing, and Senior Associate Dean for External Relations. He is a widely published author of numerous articles and two textbooks, and has published more than 200 case studies on entrepreneurial ventures.
Contact
We have a dedicated team who will be more than happy to meet and discuss what course suits you best based on your profile and interests. Drop an email on connect@asmexed.org to schedule a one-on-one appointment with an enrollment counselor. Or call us on (020) 27475090 / 86666  +91 9130 098 212 and we can find a time to meet.